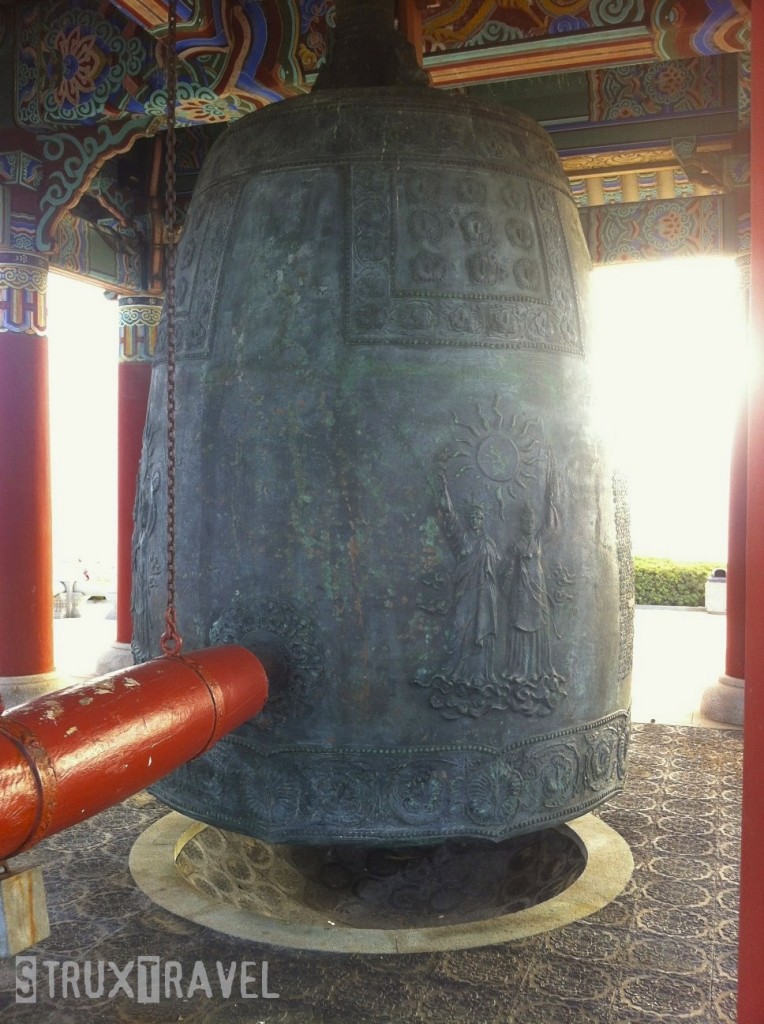 I've lived in the Los Angeles area for most of my life and love it when I come across cool things that I'd never seen or heard of before. Perched high on a bluff overlooking the Pacific, in the San Pedro neighborhood of L.A., is the Korean Friendship Bell. This cultural landmark was a gift from the Republic of Korea in 1976 to commemorate the bicentennial of the United States, to honor the veterans of the Korean War, as well as to symbolize friendship between the two nations. The enormous bronze bell is 12 feet tall, 7 1/2 feet in diameter, and weighs over seventeen tons, making it one of the largest bells in the world. It was modeled after the Divine Bell at Bongdeok Temple, which was cast back in 771 CE.
The Friendship Bell is rung only five times a year—on New Year's Eve, on Korean American Day (January 13th), on American Independence Day (July 4th), on Korean Liberation Day (August 15th) and in September in honor of Constitution Week. The park where the bell is located offers spectacular, sweeping views of the Pacific from Los Angeles Harbor all the way out to Catalina Island. It's a great place for quiet reflection while watching the sun slowly dip into the horizon.
Where: The bell is located at Angel's Gate Park (also known as Korean-American Peace Park) at 3601 S. Gaffey Street in San Pedro, California, 90731.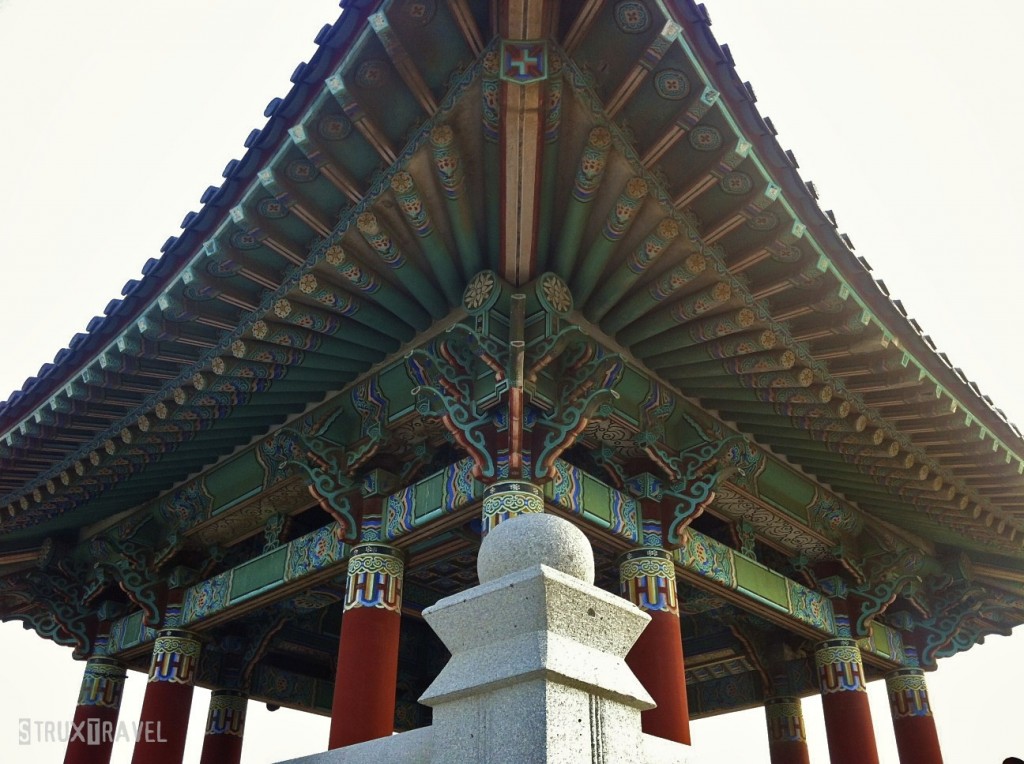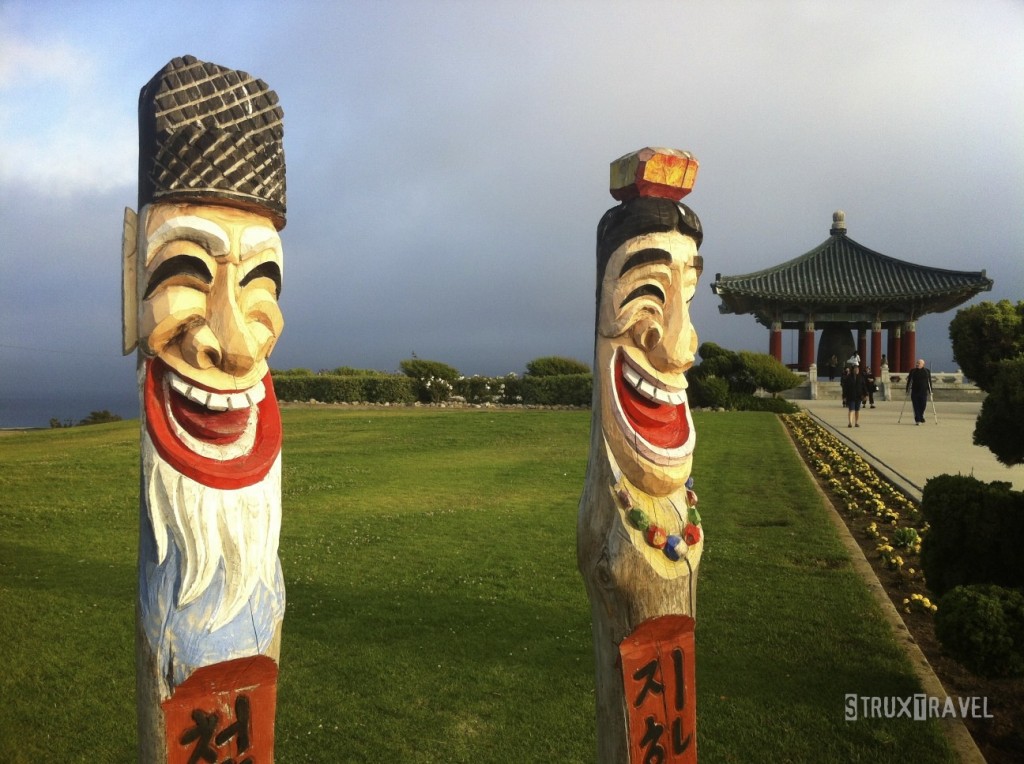 Have you heard of this place before? Do you know of any "hidden gems" in your city? Feel free to comment in the section below!
Vote for my article on WorldTravelist.com, sharing the best travel content on the web.
---
Michael Figueiredo is a freelance travel writer based in Los Angeles, California. When he's not gallivanting around the world, he's enjoying the laid-back lifestyle and perfect weather of Southern California. So far he's visited forty countries and territories on five continents. His goal is to see at least one new country every year!
.
Read more from this author
---